No, I did not see this in 3D for fear of all the news I'd heard that the effects were pretty bad. So there, now on with the review!
As most movie goers know, Clash of the Titans (2010) is a remake of the classic in which Perseus' father and family are killed by Hades and he vows revenge. He soon finds out that he is the son of Zues, domestic problems ensue, and the the Kraken is released. The only difference here, is that the Kraken doesn't appear until the last ten minutes of the movie, and instantly dies.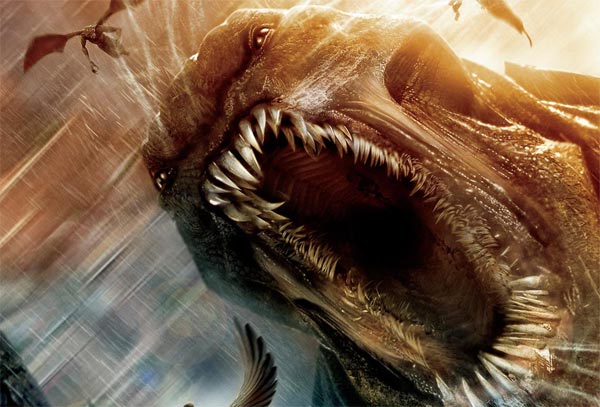 Seriously, nothing interesting (or important) happens until that point, and even then it's very dissapointing. Everything else is just poor character development, or lack there of, and
"it just so happens"
scenarios. The movie is so unbearably predictable, and expects the audience to take it seriously, that it felt as if the director should have handed out literature books and said, "Imagine if this were a movie."
Because of its overly straightforward plot, Titans is a boring, unimaginative movie that does not even give viewers a satisfying ending. The only thing this movie will give viewers is Liam Neeson's above average performance. Unfortunately, he is the only actor in the movie that seems to at least try to save the movie, as every time he appears on screen, his booming voice and gigantic character simply demand attention.
No, not even Sam Worthington (Perseus), who was also the main character of the historical Avatar could provide a decent, or entertaining performance.
All things considered, the movie is average, perhaps even below. The acting is poor, and the story is even more so. The movie put on a good show for commercials, but was an epic failure in full. Readers should stay away from this movie, and even if it is a must see for someone, at least wait until it's on DVD on some shelf in an old broken down Blockbuster video store, and then it'll be a bargain.
You're welcome.

alexoblivion

W.T.F!?





Number of posts

: 149


Age

: 29


Location

: Grand Bay


Humor

: Laugh dammit!


Registration date :

2008-12-25



I heard similar things about it too.
_________________
Twitter
Youtube

---
Permissions in this forum:
You
cannot
reply to topics in this forum