The last time Sam Fisher was seen in a game was when he played the role of a Double Agent, but after nearly three years of previews and a complete over-hall, he's finally returned with Conviction on his heels. Here players will find a grittier, more ruthless, and more personal Sam Fisher than ever before. Unfortunately, just when Ubisoft takes the story higher than ever before, its as if they lost their drive and went with a happy-ever-after ending and still managed to elude to a sequel.
The story quickly picks up after Double Agent where Sam has learned that his daughter was killed in a car crash, and in fact it was no accident. Now he is out to find the murderer at any cost and plans to take out anyone in his way, including old friends. It definitely pulls no punches with its brutal, over the top interrogations, and later shocking revelations. While the plot keeps getting more and more tense and unpredictable with each revelation, it quickly falls apart when Sam seemingly reaches his breaking point towards the end.
Its almost as if Ubisoft suddenly decided they'd put enough pressure on poor old Fisher, thus quickly lightening the tone to that of a Disney movie. The finale simply leaves something darker to be desired.
The Gameplay ends up in similar condition with its major flaw unfortunately out-shadowing its greatest qualities. For those who feared that Conviction completely destroyed the art of stealth, have no fear. No longer can bodies be moved, or objects be thrown for a distraction, but everything else remains and at times seemingly forces itself upon players. Lights can still be turned off, or simply shot out, enemies can still be frightened, but the newest feature is almost ingenious. The mark and execution feature in the game allows players to kill an enemy with a melee take down and then mark a certain amount of targets and then instantly execute them.
This will be a saving grace for most as many times the feature will be all that stands between Sam and discovery. The largest drawback for the gameplay is the
A
button. In particular that it is mapped to anything that can be used, grabbed, or picked up. This will bug some as moving from cover to cover can quickly be interrupted by a nearby weapon that just so happens to be near the aiming reticule, and is thus picked up. Similar occurrences happen when trying to clime pipes, or press buttons. Success or failure with this button becomes most noticeable in Realistic mode where stealth matters most.
Other than the poor button executions and occasional cover issues, the other issue with the game is the strange progress of certain levels. The game goes from the usual stealthy trial-and-error approach to a frustrating loss if spotted formula, creating a game that varies too greatly at times.
Co-op is exactly the same as the single player experience with the exception of the addition of another player.
Unlike Chaos Theory where co-operation was essential and greatly integrated, Conviction's feels tacked on with no necessary cooperation other than a few tense fire-fights and EMP actions. Another thing that Conviction's multiplayer experience is absent of is true
multiplayer
. There is no mercs vs. spies game mode, thus strangers banning together to conquer Conviction is unlikely.
The greatest part of Conviction is its great music and unique art direction. The music is overall a tense compilation of orchestral masterpieces that make combat, and stealth sequences great and at times, epic. The art is just as impressive, especially considering the fact that the game runs on the Unreal II engine. It is the definite highlight of the game as the lighting is great and the color is fantastic for such a grim game.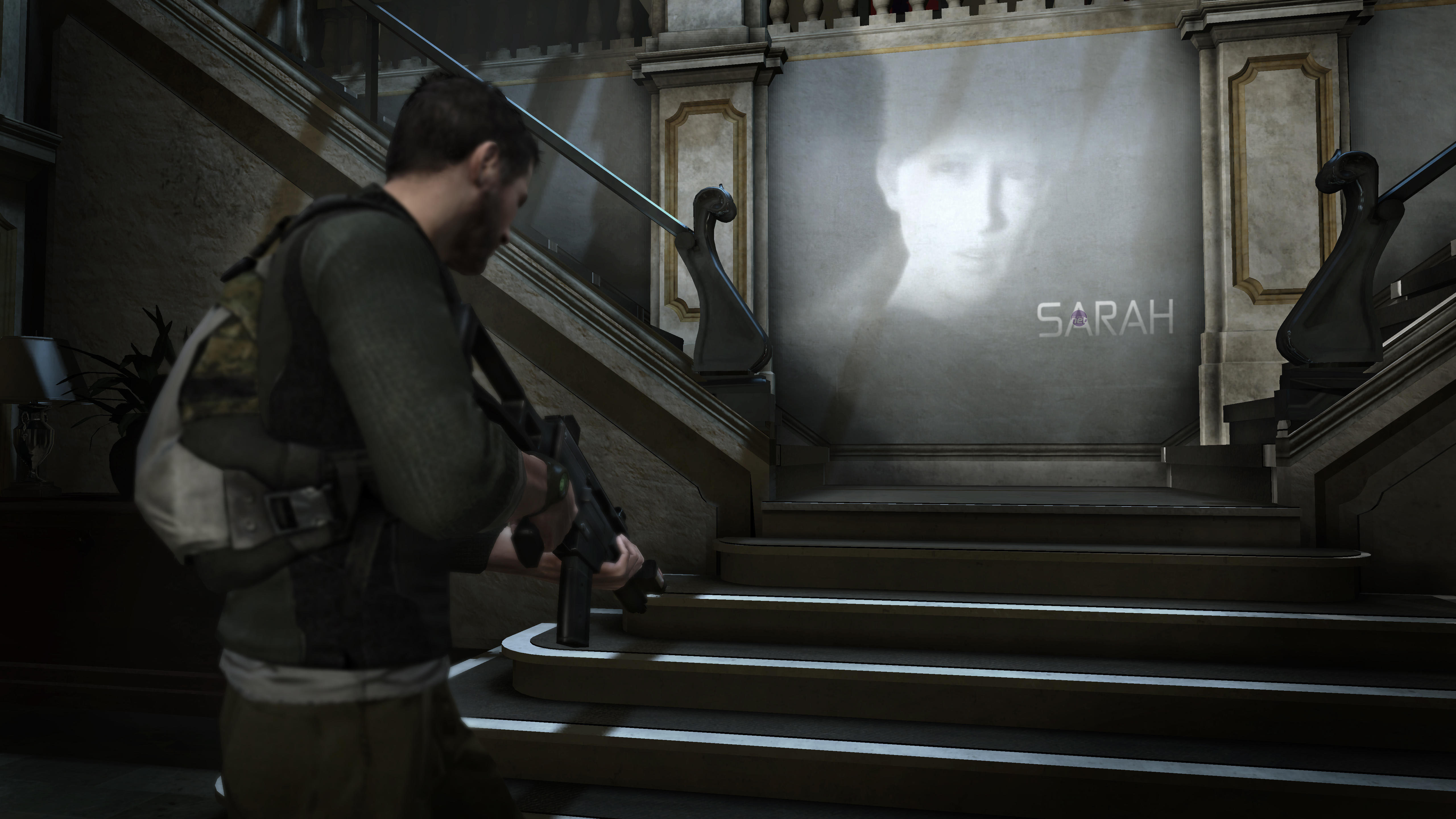 This is in no way the worst Splinter Cell entry, especially considering the PSP, but it is not that great either. It falls to a near average thanks to its frustrating gameplay, the uncooperative Co-op gametypes, and simple end to an over-the-top story, Splinter Cell: Conviction is an enjoyable, but average game.
Personal Opinion
The game is a great stealth and action experience wrapped into one, that at times, is even more satisfying than Chaos Theory. The story is great, but can feel unfinished, the Co-op is fun but at times unnecessary, and the gameplay can be downright annoying. Am I mad that I got the game? No (Especially for 20 bucks). Do I wish I could have called it the greatest Splinter Cell game yet. Yes. If you enjoyed Chaos Theory, you'll probably be entertained by this, but don't expect a godsend. If anything, wait until the game is at least $40, and then its a deal! Oh, and I didn't think that the objectives being displayed like projection was that great. Things such as "take cover" are nice the first time, but leave me alone afterwards!

alexoblivion

W.T.F!?





Number of posts

: 149


Age

: 29


Location

: Grand Bay


Humor

: Laugh dammit!


Registration date :

2008-12-25



Splinter Cell: Conviction continues the story of Sam Fisher and his search to find his daughter killer.
The story takes place three years after the events of Splinter Cell: Double Agent, Sam finds out the his daughter death was know accident and now is out to find his daughters killer, along the way Sam learns that there is a plot to kill the president of the United States of America using Third Echelon as bait.
The game play is much more fast paced then previous games in a series.  interrogation scenes are awesome to look at but can be limiting at times only allowing up to one or two things to be done at a time, mark and execute is another good feature, if you kill an enemy in close quarters combat you are given an execute, which allows you to kill up to four marked targets in quick succession, the last known position is also a great way to lose the enemy if you're spotted. Co-op story is prequel of the main story, which has you and a friend going to find four stolen Russian EMPs that are about to be sold on the black market, Co-op adds some nice features like, dual interrogation scenes, Co-op mark and execute which slows down time to allow you and you're friend to do a dual execution of up to 8 enemys at once, you can also revive you're friend if he's about to die which can be very useful at times.
It's time to talk about the bad parts of this game now, let's start things off with the MOTHERFUCKING
A
BUTTON!. I don't know who's Idea it was to map all of the actions to ONE FUCKING BUTTON, like for example i try to move to cover and i pick a gun, i try to revive a teammate and i pick up a gun, i try to pick up a gun and i jump off something, but who ever it was I hate you so much. There are some missions that force you to be stealthy which can be very annoying at times especially since you can't move bodies or shoot some lights and cameras.
At times the game can feel linear and well force you in to combat while at other times can feel too open making it hard to tell where to go. while co-op is fun, there are only a few thing that require you to have a partner to do like dual EMP blasts or the only co-op jump in the entire game...
The turrets in the game are also very annoying and in my opinion they can kill the game for me.
Overall I loved the game alot but there are some annoying problems (I'm looking at you
A
button) but it's an awesome game and the problems in the game aren't all that bad just annoying.
4 out of 5
_________________
Shouldn't the above post have its own thread? I mean Alex reviewed this game, and this topic is for the review and comments about his review. In a way, you're "crapping" in his "cornflakes".

---
Permissions in this forum:
You
cannot
reply to topics in this forum